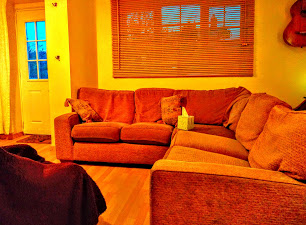 Psychotherapy
Psychotherapy is a process in which people engage in order to better manage, understand and address emotional difficulties often associated with personal adversity, trauma, abuse or neglect.
Paul is an Integrative Psychotherapist who works from a Developmental / Relational perspective in which the therapeutic relationship between the client and therapist is believed to be the key factor in emotional change and growth.
Exploratory Psychotherapy
Exploratory Psychotherapy helps individuals uncover and explore past experiences which have led them to experience emotional and relationship difficulties. The relationship with our Psychotherapist is a key factor in helping to understand patterns in our lives which can be unhelpful or destructive.
Fees – £45 per 50 minute session
Couples 

Therapy
Choosing to go to couples therapy can feel like a big decision. It involves admitting that things are not perfect in your relationship and deciding that you want to work on resolving your difficulties with your partner. Couples often decide to enter into therapy when trust has been broken, communication is poor and arguments become more frequent.
Fees – £45 per 50 minute session / £60 per 90 minute session
Group   

Psychotherapy
Group Psychotherapy is a way of understanding our difficulties in relation to group processes. It is concerned with the relationship between a person and the group and explores the relationship between public and private, self and other and helps us understand emotional difficulties in a more social context.
Fees – £25 – £30 per session, dependant on group size